After hours
Innovation… as a Present – After Hours with Friends…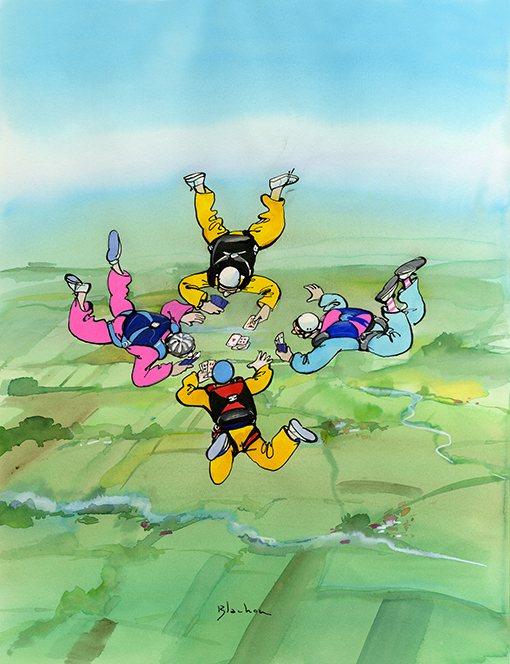 copyright M. Blachon
I believe that being disturbed by others' perspectives provides us with a great opportunity to learn. It's completely up to us how much we choose to be affected and how much we learn. We're all the witness to a world which gradually interconnects, both in our private and professional lives. It's all about opportunities and the choices we make.

By exploiting this phenomena, openly and courageously, engaging with our contacts, we can synthesize multiple disciplines and enjoying the process as well. This is about a way to enlarge our world and create a richer ecosystem for ourselves. Furthermore, we must be aware that sometimes a chance meeting which starts with no specific aim can lead to creating something tangible.
I strongly believe that all of the above helps us to enjoy what we do while keeping a good balance between anxiety and boredom which in turn, provides us with a flow.
Below, I'm happy to share some brainstormed ideas. Even though they were conceived "after hours", they've been treated seriously by some great people who I've the good fortune to meet. When we were working through them, our differences seemed to erode by the minute and this expertise of others resulted in the creation of something new…
I hope you will enjoy.
French version of "The Story of the Dice". This time it is narrated by a great cartoon fan that I respect a lot for many incredible moments he was able to create for all of us. Thank you Stéphane Antiga for narrating the story of the dice in your mother tongue. I hope everyone will  enjoy and …stretch oneself.
Copyright © 2015 by Waldemar Olbryk. Music with permission: Marek Biliński from album "Best of the Best", track "Dom w Dolinie Mgieł".