Ola Bednarek
copyright: TETE (Tomasz Tomaszewski)
What does a sportsperson do at such a special time?
I think most of all we don't lose our motivation to train, establish goals for the future, and create new projects. This is a time to gather our thoughts. Now that I have the time to be at home, I can read about the English Channel, which I want to swim across – how to physically prepare, but also what formalities are needed. I also work on projects related to my studies and University, we have online apps for that.
How can you train – after all you can't go swimming in a pool…?
Unfortunately, it's hard to substitute training on land for swimming, but for the time being this is necessary. Every day I have different exercises on land, and I also do imagery practice, which is often used in sports psychology. Of course this will not replace swimming 100%, but thanks to these forms of practice and training I will be able to smoothly go back to swimming and "feeling" the water when the times comes to return to pool practice. I do hope the weather will improve soon, and I will be able to swim longer in open waters😊.
How do you deal with such a sudden change? This all happened so quickly.
Well, I won't hide the fact that I do miss having a pool to swim in. When I was leaving the pool on that last day I felt very sad getting out of the water, because I knew no one could predict when I would be back. Well, change has its pros and cons. I can say I am definitely more rested! My parents laugh and say that I am sleeping off the last 12 years, because I can plan my activities myself and decide when to exercise on land, so I don't have to get up at 5:00 a.m..
What would you say is key for someone as active as you are?
It's very important to eat regularly and plan well, because the land training I have now is not able to replace my exercises in the water. I have to be careful not to gain weight because I might then have problems returning to the same form I was in before I stopped swimming. Motivation is also key – to keep upbeat, stay away from negative thoughts. I have to stay focused on sports and exertion as before, because this isn't vacation time yet.
2020: What was Plan A? Plan B? And maybe C?
Plan A was to participate in the Otyliada swim, which was cancelled a few days before it was scheduled to happen, the Grand Prix of Poland, and the Main Polish Swimming Championships in the long  course, but also in many open water competitions, such as the Polish Championship, which may also be called off. I also wanted to try for the minimum in the European Open Water Swimming Championships.
Of course I have a Plan B – when this is all over I would like to swim across the Gulf of Gdańsk. Later on maybe there will be some competitions, and in September I plan to participate in the 17 km swim in Austria.
Plan C is that if all competitions are cancelled, I'll have time for my internships. I have to finish them before I graduate from university .
How do you keep fit and how important is this in your sports discipline?
I talked about how I keep fit in point 2. As far as motivation goes, I have not stopped writing in my training journal, where I make note of my motivational thoughts. Instead of water practice, I write about exercising on land. I read books and watch films, this helps me keep calm.
How would you define wisdom in the context of the world and what is happening now?
To be honest, of course we shouldn't minimize the threat around us, but falling into a state of paranoia is also not good for us. After the quarantine is over we can still get sick. The virus will not just magically disappear. I think that if we are meant to die of the virus, we will. I think the steps that were taken are enough to keep people disciplined, to make them stick to the rules. If I could, I would quote my favorite saying: "Let us remember the past with gratitude, live the present with enthusiasm, and look forward to the future with confidence."
How much were you able to move to the world online? Are you able to do that and to what degree?
I use the internet much more than I usually do. I study at the Technical University of Łódź and our work involves a lot of research, writing papers, and preparing projects. I communicate with my friends online, by email or with the use of apps that support long-distance working and learning. As far as the question of to what degree I can move to the digital world – there are certain limitations. For example, the internet is quite weak where I live, so conference calls are off limits, so I prefer email or group chats at university.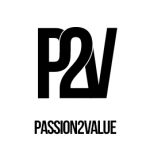 Look for others inspirations, interviews? Go for p2v